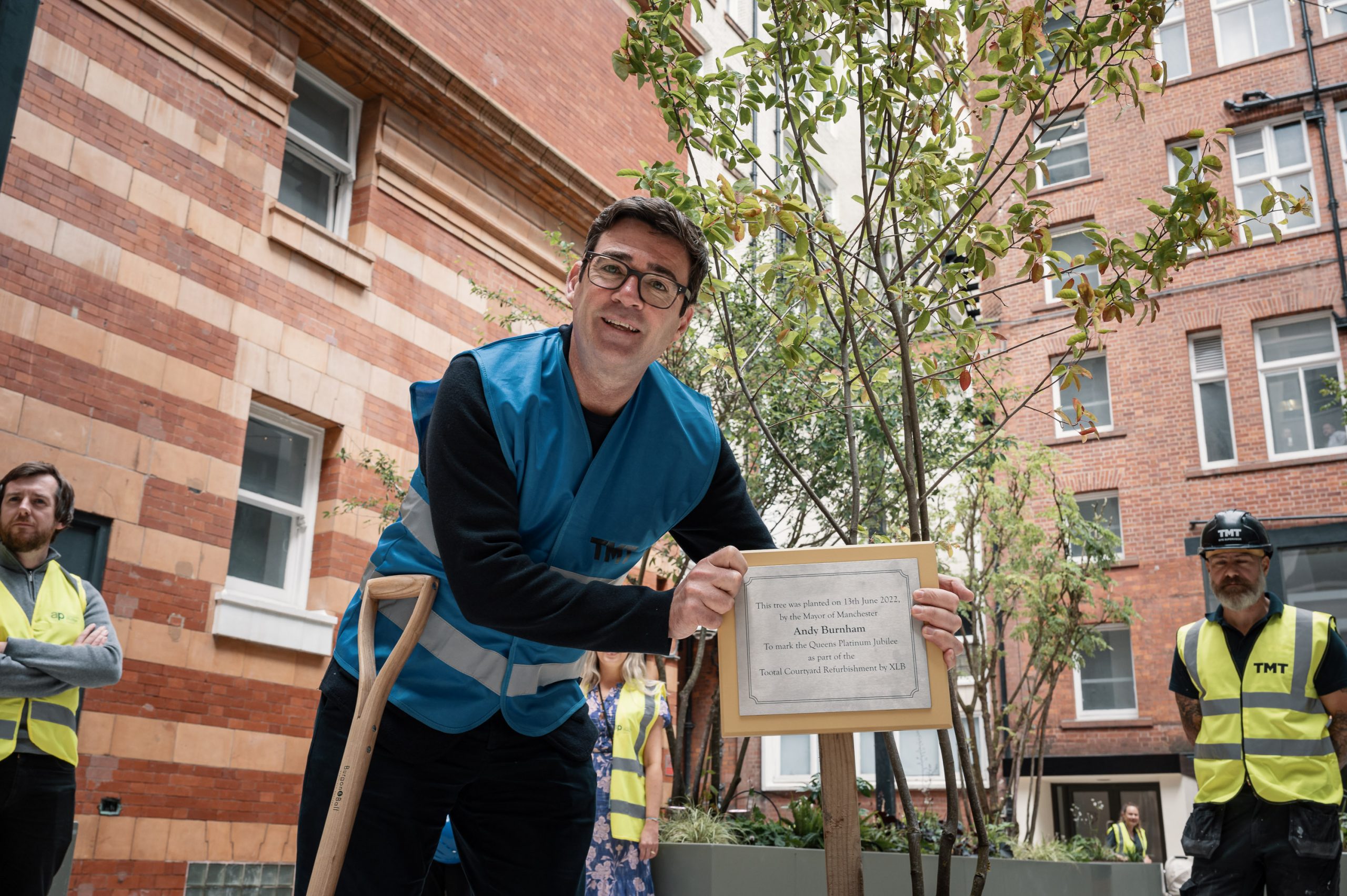 14 Jun

Andy Burnham Plants Tree In The Newly Refurbished Courtyard
A huge thank you to our building's resident and Mayor of Greater Manchester Andy Burnham for planting a tree in our courtyard in honour of The Queen's Jubilee and our Tootal Transformation.
The transformation of our courtyard is almost complete and will be ready for our occupiers to enjoy the open-air space this Summer. Sustainability is at the heart of our building and it does not stop at the courtyard. The newly refurbed space has been biophilically designed with plants and trees introduced to improve the air quality and wellbeing of our occupier. The space has been designed to reduce water wastage.   
Read more on our sustainability pledge here.